Sir Victor Goodman
The Times 30th September 1967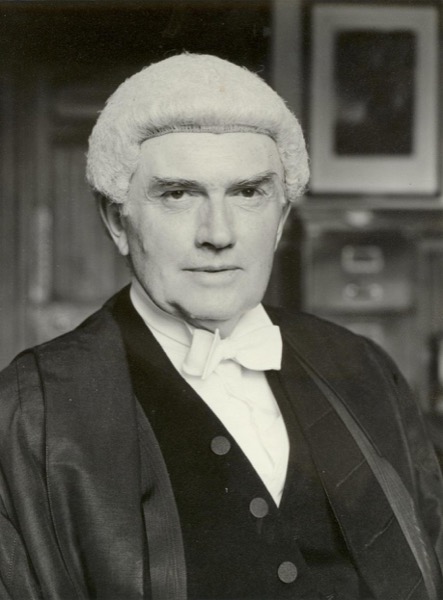 Sir Victor Goodman, K.C.B., O.B.E., M.C., Clerk of the Parliaments from 1959 to 1963, died yesterday at the age of 68. He became Clerk-Assistant of the Parliaments in 1953.
Victor Martin Reeves Goodman was born on February 14, 1899, and educated at Eton. He served in the Coldstream Guards in 1918-19, winning an M.C., and was Intelligence Officer 2nd Guards Brigade in 1919. He became a Clerk in the office of the Clerk of the Parliaments in 1920, was appointed Judicial Taxing Officer of the House of Commons in 1934, and Prime Clerk of the Judicial Office in 1946. Three years later he became Reading Clerk and Clerk of Outdoor Committees.
During the Second World War he was Chief A.R.P. and Security Officer of the Palace of Westminster. He was on duty on May 10, 1941, when the House of Commons was destroyed by German bombs and the firefighters saved Westminster Hall from destruction. He was a trustee of the British Museum in 1949-63 and a trustee of the Natural History Museum from 1963.
He married in 1928 Julian Morrell, daughter of Philip Morrell and Lady Ottoline Morrell, by whom he had two sons and a daughter. The marriage was dissolved in 1946. He married secondly in 1948 Beatrice Anstice, daughter of Canon A.S. Crawley, M.C.