Colonel G.H.H. Couchman, D.S.O.
Somerset Light Infantry Regimental Journal
Died at Budleigh Salterton, 25th February 1936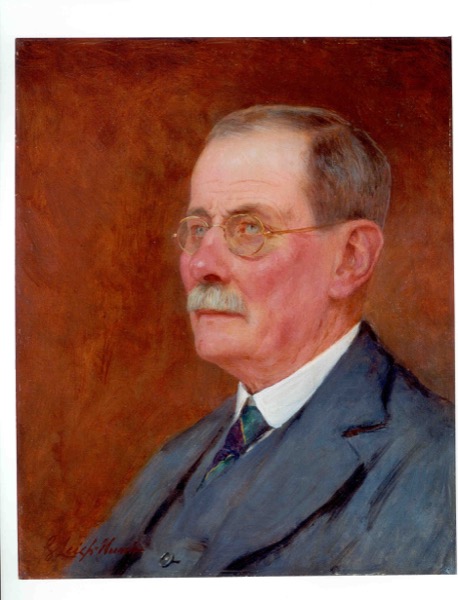 George Henry Holbeche Couchman joined his Regiment in the days when numbers, not a Territorial designation, denoted units, thus his first Commission was to the XIII. Light Infantry in May, 1878, and he spent his Regimental life in the same Regiment which changed its style from XIII. to Prince Albert's Somersetshire Light Infantry in 1880. His early War Service included the Burmese Expedition of 1885-6-7, when he was twice mentioned in despatches and awarded the D.S.O., and in 1891 he again went on service in Burma and served in the operations of the N.E. Column. It was whilst in Burma that he was awarded a bronze medal of the Royal Humane Society for saving a man from drowning.
Colonel Couchman, known to his contemporaries in the Regiment as Box, was essentially an outdoor man and, in his young days, a noted big game shot. He was an enthusiast at all sport, especially polo and shooting. He loved, too, to wander and was never happier than when camping out in the jungles and forests of India and Burma. His love of this kind of life naturally led him into the Intelligence Branch of the Staff in India, and he did a good deal of survey work in Burma and later on in Bengal – and it was his work in the Intelligence Branch, in which he served as D.A.Q.M.G. from 1892-98 and as A.A.G. from June, 1900, to May, 1902, which brought him his Brevet-Lieutenant-Colonelcy. He commanded a Battalion of his Regiment – The Somerset Light Infantry – for the full term of four years, loved and respected by all, and was then promoted Colonel and given command of the South-Western Brigade (Southern Command) in June, 1910. He retired in January, 1914, after thirty-six years' service. But this was not to be the end of his soldiering for, when the Great War broke out, he again went on Active Service and served first as a Brigade Commander in France and afterwards in a Staff appointment, gaining a Mention in Despatches, the 1914/15 Star, and the Great War and Victory Medals. After the war failing health obliged him to live a quiet and somewhat retired life, but he never lost interest either in his friends or his old Regiment.
His body was cremated at Woking on 27th February, where Buglers of his old Regiment attended and sounded The Last Post and Reveille.
And so has passed away one who leaves many friends behind him, both inside his old Regiment and outside, who will long remember his cheery disposition and attractive personality.
Colonel Couchman married Miss Helen Mary Chattock in 1899, who survives him. The Regiment extends their very sincere sympathy to Mrs. Couchman in her great loss.