General Sir John Archer
The Daily Telegraph 22nd March 1999
Officer who kept the peace with the United Nations in Cyprus and later confounded the Triads on the racetrack in Hong Kong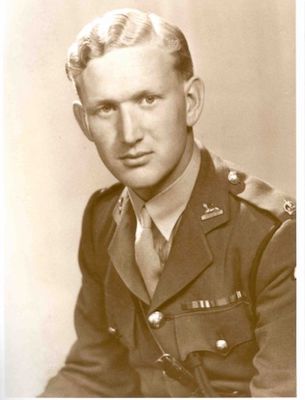 General Sir John Archer, who has died aged 75, was Commander-in-Chief UK Land Forces in 1978-79 and chief executive of the Royal Hong Kong Jockey Club from 1980 to 1986. In retirement, Archer committed himself whole-heartedly to the elimination of injustices and the improvement of pensions for services personnel and their dependants. In this work, his forceful, reasonable and well-marshalled approach earned the respect of parliamentarians of all parties. His Army nickname – derived from the penetrating gaze he would turn on those who did not come up to his high standards – was "Steely Blue". It was not a sobriquet likely to be used in his presence.
Arthur John Archer was born at Fakenham, Norfolk, on February 12 1924 and educated at King's School, Peterborough, and St Catharine's College, Cambridge, where he read Mechanical Engineering. As a teenager Archer had been fascinated by flying, and even built a single-seater aircraft which he flew. But in 1943 he joined the Army, and the next year was commissioned into the Royal Norfolk Regiment. In 1945 he was posted to the Far East, where he was transferred to the 2nd Battalion, the Dorset Regiment. The Battalion was preparing to invade Malaya but, when the Japanese surrendered, it was sent to Japan as part of the occupation forces. En route, Archer caught his first glimpse of Hong Kong, then a sorry sight, with very few people on the streets.
Offered a choice between receiving £260 a year to complete his degree at Cambridge, or staying in the Army, Archer took a regular commission in the Dorset Regiment in 1946, and went on to serve with the 2nd Battalion in Malaya in 1948, and then with the 1st Battalion in Austria and Hong Kong, where he became Adjutant. Subsequently, a posting as instructor at the School of Infantry was followed by the Staff College Course at Camberley in 1956. He then served on the staff of the Military Operations Directorate in London. In 1959 Archer attended the Joint Services Staff College, Buckinghamshire, before rejoining the Dorsets [sic], then in Cyprus. In 1961 he returned to Staff College, Camberley, as a member of the Directing Staff.
His next appointment was GSO1 at HQ 3 Division in 1963, then employed in maintaining law and order in the volatile conditions prevailing in Cyprus; as principal staff officer of 3rd Division he was in constant contact with Major-General Carver (now Field Marshal Lord Carver) who, he claimed, "taught me more about high command than anyone else." When this operation was put under UN control, Archer was appointed the first Chief Operations Officer.
In 1965 Archer took command of the 1st Battalion, the Devon and Dorset Regiment (the two had amalgamated in 1958). He served in Ulster, Germany and North Africa, where his battalion was deployed to protect Benghazi and El Adem during the Arab-Israeli War of 1967. In 1968-69 he was Commander, Land Forces Gulf. He attended the Imperial Defence College in 1970 and four years later [sic] was appointed Director of Public Relations (Army). He became noted for his rapid appreciation of problems, and for his frank style in dealing with the media. In 1972 he was appointed Commander of 2 Division in Germany and in 1974 returned to the Ministry of Defence as Director of Staff Duties until 1976. He took over as Commander, British Forces Hong Kong (1976-78) and Major-General, Brigade of Gurkhas (1977-78). Archer was Colonel, Devonshire and Dorset Regiment, 1977-79. He ended his Army career as C-in-C, UK Land Forces 1978-79. He then became a non-executive director of the Hong Kong and Shanghai Bank. He was appointed MBE in 1959, OBE in 1964, and KCB in 1976.
John Archer liked making things, and was engaged in constructing signboards for his local church just before he died. He also liked making things work; and on the day before his death attending a meeting on pensions. When he was chief executive of the Royal Hong Kong Jockey Club, the turnover from the 66 meetings held amounted to more than £6,000 million, of which more than 51 per cent was given to charity. Surrounded by heavy gamblers and drug racketeers – as well as by Triad gangsters – he ensured that racing was strictly controlled, and that the highest standards of dress and behaviour were maintained.
At every stage in his career, Archer could immediately identify what improvements were needed and how to implement them. Thus he was able to maintain a high degree of operational efficiency in the units under his command – in spite of defence cuts, amalgamations, additional commitments, and directives which seemed unreasonable (and often proved to be so).
In retirement, he gave much thought and help to the Devonshire and Dorset regimental museum which, thanks to him, is a model of its kind. Between 1993 and 1995 he was a chairman of the museum's appeal, which raised more than £500,000 from various sources. Archer was also an ardent and practical supporter of the Gurkha Welfare Trust. He enjoyed skiing, sailing, gliding and piloting light aircraft. He married, in 1950, Marie Allan; they had two sons.