Major Patrick Alexander William Allan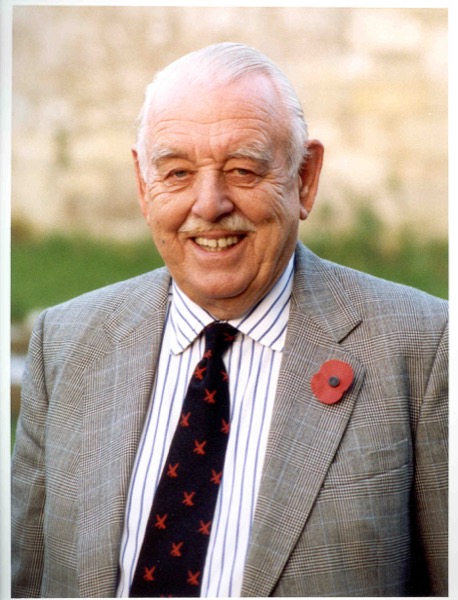 Pat Allan died on 12 June, aged 82, the son of Colonel Alexander Claud Allan DSO MC, who served in the 79th throughout the First World War. After Cheltenham College, where Pat represented the school with distinction at cricket, racquets and shooting, he was commissioned into the Regiment in March 1941. He served with the 2nd Battalion in the Middle East from September 1941 until he was captured at Tobruk in June 1942. Thereafter he was imprisoned in Germany for three long years. One of the POW camps was near Brunswick where Pat and his fellow officers founded the Brunswick Boys' Club for disadvantaged boys in the East End of London. This charity was to become very close to Pat's heart, and he supported it to the end of his life.
On his release from prison in 1945 he rejoined the 2nd Battalion in Trieste, and after carrying the Regimental Colours with Tommy Lamb at the Victory Parade in London, he was appointed Adjutant in 1945 until the Battalion was disbanded at Didcot in March 1948. It was here that he met Stella, the daughter of Brigadier HC Whitaker, whom he married before embarking with the 1st Battalion to Tripoli where he commanded a company before being appointed Staff Captain at Divisional HQ. On returning to the UK in 1951 he became OC Training Wing of the Regimental Depot at Inverness. This was followed by a period of three years as Adjutant of the Liverpool Scottish, until 1956 when he was appointed GSO III of Singapore District. His last assignment was Training Major at Bridge of Don Barracks in Aberdeen before he decided to retire from the Army under the "Golden Bowler" scheme in 1959.
In retirement Pat was employed as Deputy Bursar of the Gordon Boy's School in Woking until 1965 when he spent the next 17 years as Administrative Officer with ICL. On leaving ICL, Pat and Stella moved to Hampshire where Pat spent many happy hours on the golf course at Ferndown and they holidayed in Australia, visiting their beloved daughters who had married happily and settled there. He will be sadly missed and we sent much sympathy to Stella and the family.
PIL writes: Pat was a great friend – the sort of person one would immediately approach at a party knowing that you would always get the same beaming welcome. There are so many good and generous things about him which are not generally known. He was passionate about all sport and especially tennis, golf and cricket, where many bowlers were wearied by his powerful onslaught. On the tennis court so many young people benefited from his calm and helpful encouragement and even to this day they have kept in touch with him and Stella.
At ICL it was Pat to whom all the staff came with their problems, love affairs and bereavements, and he brought them a compassion and practical advice sadly lacking in modern management today. All the letters the family have received remark on his sense of humour and complete lack of pomposity. He hated anything bogus and had a perceptive gift for summing up a person's sincerity. The old-fashioned standards to which he himself adhered, he expected of others, so he was sometimes disappointed, but he set a fine example to his family which has stood them in good stead.
Lastly this was very much a joint and happy marriage of 55 years. In all our years of friendship I have never heard a cross word between him and Stella. Pat will be sadly missed by all who knew him and who served with him.