Colonel Alexander Claud Allan, D.S.O., M.C.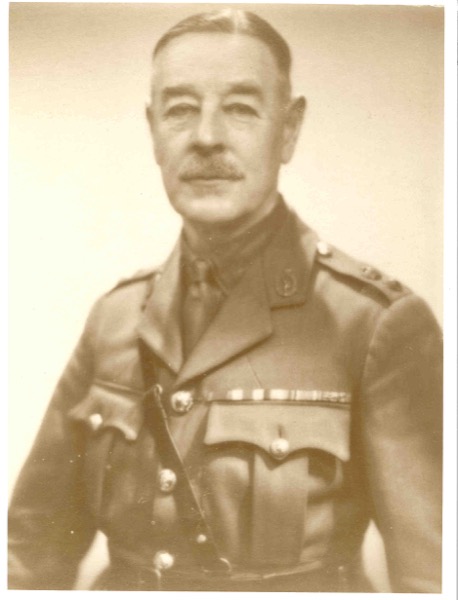 Royal Signals Journal 1967-68
Alexander Claud Allan who died on 31st August, 1967 was commissioned into The Queen's Own Cameron Highlanders in 1907. He was seconded to the Signal Service in January, 1914, serving with No. 6 Signal Company, with whom he served in France until posted home in 1916 to form 34th Divisional Signals. He commanded this unit in France until 1917 when he became A.D. Signals III Corps. He won the D.S.O., the M.C. and four mentions.
After the war he was A.D.A.S. Scottish Command, then a company commander at Maresfield. He served with the Rhine Signal Company 1924-25 and his last regimental duty was in command of 3rd Divisional Signals. After four years as C.S.O. Western Command he retired in 1933. He served in England for two years during the Second World War.
Only a short time ago Colonel Allan took the salute on a parade of his old regiment, the then 3rd Divisional Signals. The sympathy of all who knew him is extended to Mrs. Allan and her family.
Queen's Own Cameron Highlanders Regimental Journal
A.C. Allan, of Swallowcliffe Manor, near Salisbury, died on 31st August, 1967. Born on 10th February, 1888, he was the son of Major-General W. Allan, of Hillside, Edinburgh. Educated at Rugby and R.M.C. Sandhurst, he was gazetted 2nd Lieutenant in The Queen's Own Cameron Highlanders on 9th October, 1907. Promoted Lieutenant on 19th May, 1911, and Captain on 16th February, 1915.
He joined the 1st Battalion in Tidworth, and served with it there, and in Aldershot and Edinburgh. On 14th June, 1914, he was attached to the Signal Service, serving with it in France throughout World War I. From August, 1917, to October, 1918, he was Assistant Director of Signals, 3 Army Corps. He was awarded the DSO, MC, 1914 Star, BWM, VM and Mentioned in Despatches four times. He was CSO Scottish Command from October, 1918, to February, 1920. He was transferred to The Royal Corps of Signals on 25th November, 1920, on the formation of that Corps, being promoted Major on 26th June, 1923. He was promoted Lieutenant-Colonel on 14th August, 1929, and was CSO Western Command until August, 1933. He was promoted Colonel on 14th August, 1933, and retired on 14th February, 1934.
He married, on 15th October, 1919, Eileen Norah, daughter of Major P. Marrow, King's Dragoon Guards and of Mrs Marrow of Belhaven Hill, Dunbar. They had two sons and two daughters. His elder son, Major Patrick Alexander William Allan, served as a regular in The Queen's Own Cameron Highlanders from 1941 to 1959.
To his widow and four children, we offer our deep sympathy.